White Plains, NY, December 1, 2017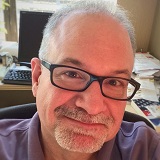 RCS, the world's largest broadcast software company has announced that, effective today, Barry Hill is promoted to VP Customer Experience, reporting to President and CEO Philippe Generali. In his new role, Barry will be responsible for all touch points between RCS and its customers on the phone, in person and online. Key focus includes customer support and the thriving customer success initiative that Hill created.
Before joining RCS twenty years ago, Hill was a Program Director, Morning Host and Selector user for many years. At RCS he started in Technical Support, and has worked in Engineering, Sales and, most recently, created and lead the Customer Success department at RCS World Headquarters in New York.
Hill commented on his new position: "It is because of my first several years in tech support at RCS that I am honored to accept the VP Customer Experience position. I am looking forward to leading the client-facing teams, because I have been in their shoes."
"Our customer experience is the cornerstone to our company and is a differentiating factor globally," said Philippe Generali. "This is an exciting time for RCS: we expand our services while focusing on growth and innovation."
About RCS
RCS is the World's Largest Broadcast Software Company with products in more than 14,500 radio stations, TV music channels, cable companies, satellite music networks and internet stations worldwide. With more than 800 professionals working from 23 offices around the globe, RCS is everywhere. Media Contact: Diana Stokey 914-259-4733